Batman: Arkham City Detective Mode Exposed In A Screenshot
A new Batman: Arkham City screenshot released by Warner has shown off Batman's Detective Mode.
It depicts a familiar scene – The Dark Knight kicking some clown behind.
The Detective Mode doesn't look that much different from Arkham Asylum's, except it highlights different kinds of weapons in yellow. In Arkham Asylum, guns were highlighted in red.
Check it out below: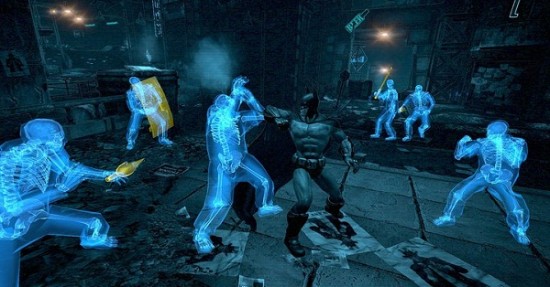 Batman Arkham City is scheduled for a late 2011 release on PC, PS3 and Xbox 360.
Via CVG